12 months – 24 months
Also known as the Toddler Room, the Dragonflies class has twelve children and a ratio of 1:4. The children have an established schedule, and work together in daily routines. We no longer use enclosed chairs or cribs for eating and rest time, and there are many freedoms to move about and explore the classroom.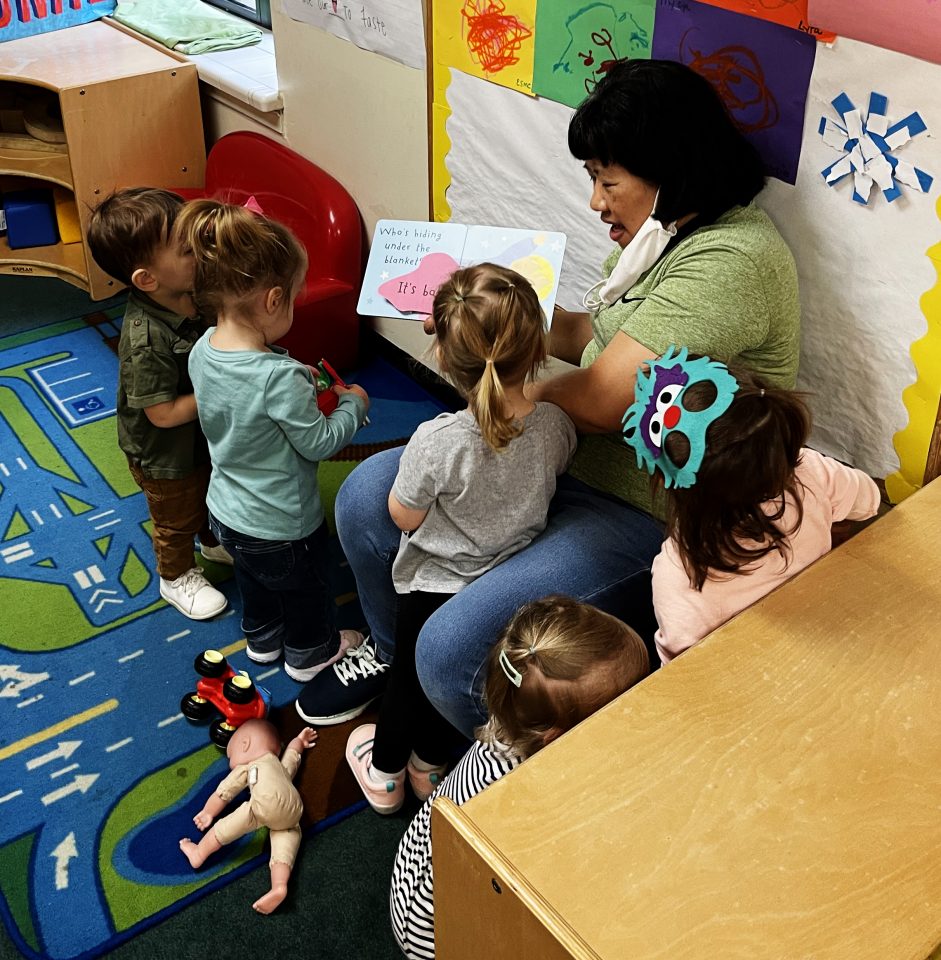 Dragonflies spend morning and afternoon time on the playground, and weekly gymnastics and music classes are provided onsite, and paid for through tuition fees. We use the Creative Curriculum as a framework for planning activities in the Dragonflies classroom. This program emphasizes activities that encourage children to learn about themselves, their feelings, other people, and promotes the development of thinking and language skills.
Literacy is also promoted through developmentally appropriate activities, and as part of their daily schedule, this class has Circle Time, where weekly themes are reinforced with shared stories, songs and finger plays.