Whether your child is currently enrolled at FUMC CDC, or whether you are learning about our
school, you will find lots of useful information in this section.

You are Family!
First United Methodist Child Development Center is a 5 Star facility licensed by the state of North
Carolina.  We are an outreach ministry of the church, serving the children of working families in the
uptown community. Our Center provides a full day, developmentally appropriate program for children
ages 6 weeks through entrance into kindergarten.  Our staff have the knowledge necessary to offer
age-appropriate activities and skills to the children in our care. Special activities are offered onsite
such as music, gymnastics and chapel.
Mission Statement – Goals and Purpose of the Educators
Our mission as educators is to provide top quality care on behalf of the families in our program.  The
way we accomplish this is to employ top quality educators that love children while teaching and
learning themselves.  Our main goal is to provide each child a nurturing learning environment.
Without dedicated employees, First United Methodist Child Development Center would be just
another ordinary child care facility.  We are much more because we have high expectations of
our team members-we exceed the ordinary.  We take pride in our place of work.  We are all very
important to maintaining a quality program.
Star Rated Licensed Facility
The First United Methodist Child Development Center is a Five (5) Star Rated school.  The Star
Rated System is determined by two components: Program Standards and Education Standards.
Combining the score of both components determine our center's Star Rating.

Download a PDF copy of our Parent Handbook.
Last Updated: 01/28/2023
Sick Policy – We adhere to a 24-hour sick rule for all children. If your child is sent home from school due to fever, diarrhea, vomiting, conjunctivitis (pink eye), severe coughing, unusual spots or rashes, or if one of these situations arises after the child has come home, it is imperative that you keep your child home for a minimum of 24 hours until evidence of the illness is gone. If medication has been recommended by your child's physician, such as an antibiotic, please allow 24 hours for that medicine to take effect before returning the child to school. This policy is intended to keep communicable illnesses at a minimum at our school.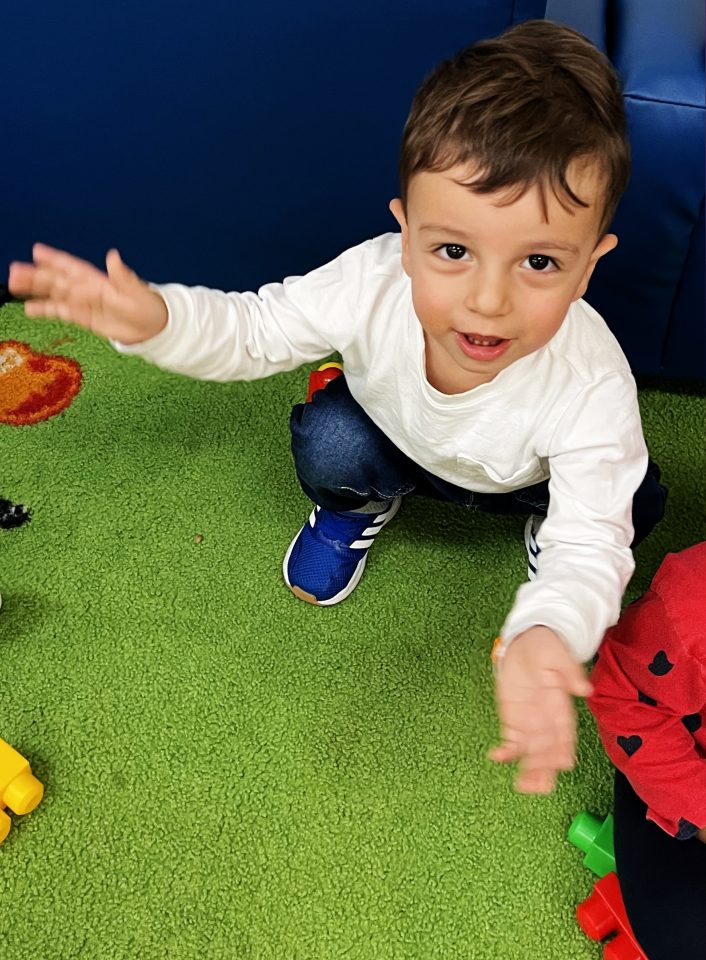 Inclement Weather – We follow Charlotte-Mecklenburg schools' openings and closings. Parents will receive emails with information about the operating schedule.
Medication Administration – Medications that can be kept onsite include: diaper cream, Orajel, chapstick, and bug spray. If necessary, these may be kept for 6-12 months and MUST have a current signed and dated permission slip from the parent. After the permission slip expires, medication will be returned. Asthma medications with equipment may be kept long term with proper documentation.
Sunscreen Application – Please apply sunscreen to your child before sending them to school. We have spray sunscreen in case a reapplication is necessary, so you do not need to send any sunscreen in with your child.
Smoking and Tobacco Policy – First United Methodist child Development Center is a 100 percent Tobacco-Free school. Our policy prohibits the use of tobacco products by anyone, including staff and visitors, on school grounds or at school events at all times. This tobacco-free zone includes school premises, school vehicles, and school events, both indoors and outdoors, and both on and off school property.

Tadpoles

– $315


Lily Pads –

$315




Frisky Frogs

– $310




Dragonflies

– $310




Wiggly Worms

– $295




Fireflies

– $290




Busy Bees

– $285




Leaping Lizards

– $285
Note: These rates are weekly amounts and are subject to change at any time.
For information on enrollment, please visit our Enrollment page.